JUNIOR — $65
A Junior is a member who is under 18 years of age as of January 1 of the membership year. Junior members may compete and, if 15 years old as of January 1, may vote at the AGM.
SENIOR — $70
A Senior is a member who is 18 years of age or older as of January 1 of the membership year. Senior members may compete and vote at the AGM.
NON-COMPETITIVE SUPPORTING
$25
SUPPORTING — $25
Supporting memberships are non-competitive memberships which have AGM voting rights and may be used for any BCEA clinic (any level).  Great for parents and others wanting to support Eventing in BC.
TEMPORARY — $25
Temporary Membership – One per calendar year may be used for one listed Horse Trial registration. EV85, PE77, S69 divisions only (formerly called Entry, Pre-Entry and Starter).  Upgrade to full Jr or Sr membership by calling HCBC.
Announcement:

Horse Trials BC is now BC Eventing Association
BCEA AGM 2023
The BCEA AGM & Year End Awards Banquet was held at Harrison Hotsprings Resort on November 18, 2023.  It was a party!! After 3 years of zoom AGM's and no awards banquet we were so excited to gather together and celebrate our membership! Thanks to everyone who came and made it a special day!  Mark you calendars for next year's AGM and Year End Awards Banquet on Nov 16, 2024.
Membership Information
MEMBERSHIP TOOLBOX FOR HORSE TRIALS ENTRIES

You need 3 memberships to enter a recognized Horse Trials. The initials in brackets match the correct spot to put your membership numbers on the Eventing entry form.  
Equestrian Canada Sport Licence (EC-SL)– Bronze (EV90 (PreTraining) and lower); Silver (EV100 (Training); Gold (EV110 (Preliminary). Remember to purchase by March 31 each year to avoid the late fee.  Note: Horse Owners must also have a Sport Licence at the correct level.
Horse Council BC (Prov #)– Riders and owners of horses must have current HCBC membership
BC Eventing (PHTA #)– This is purchased as an add-on to your Horse Council BC. It is not a separate card or number. It shows up as an additional line on your HCBC card.  If you already have your HCBC membership, to add BCEA, log in and select "Add Another Membership" and follow the prompts.
Additional Information
When you purchase these memberships online, they show up right away and the entry secretaries can see that you have them. Purchasing your memberships online ahead of entering a horse trials will save you and the event organizers a lot of time and headaches.
Remember all riders must have completed a minimum of 2 events at EV90 (Pre Training) level with qualifying scores in order to be able to move up to EV 100 (Training). All must have completed a minimum of 3 events at EV100 (Training) with qualifying results in order to be able to move up to EV110 (Preliminary). See full EC Participation Eligibility table and scroll down to the Horse Trials Participation Policy.
EV100 (Training) and above must complete the Qualifications of Horse and Rider section on the bottom of the entry form. Keep track of your competition scores to make this easier for you.
All horses at Training and above must have a current EC Horse Recording or passport.
Owners of horses competing must have HCBC and EC-SL at the level competing.
Owners of US horses must complete the Affidavit for Foreign Owned Horses and include it with their entry.
US Riders may compete provided they are a member and/or hold a competitive license of their own country's National Eventing Association and National Equestrian Federation.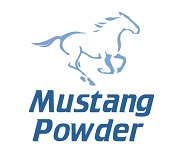 Mustang Powder Lodge is a Snowcat skiing operation located in the remote Monashee mountains northwest of Revelstoke. From December to April we offer 3,4 and 5 day all-inclusive ski holidays.
It is a guided skiing or snowboarding program in powder snow. Guests are treated to gourmet meals, massages, hot tub etc.