A program for all BCEA members over 19 years of age.
IT DOES NOT MATTER at which level you compete, you are eligible to be part of the program.  Watch the website for details on clinics, camps, lectures and more throughout the year.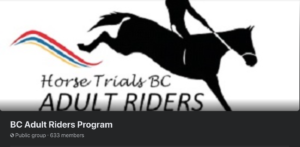 We're on Facebook!
BCEA Adult Riders manages it's own Facebook group. Please join this great group for exciting opportunities, support and encouragement! Initiatives run throughout the year!
Announcement:

Horse Trials BC is now BC Eventing Association (BCEA)
All Skill Levels Are Welcome!
The BCEA Adult Riders Program is about offering adults across all skill and experience levels, a supportive program that promotes participation in BC Eventing through education, communication, and just plain fun. The Adult Rider program will promote good sportsmanship, horsemanship, fun and safety for all levels of riding.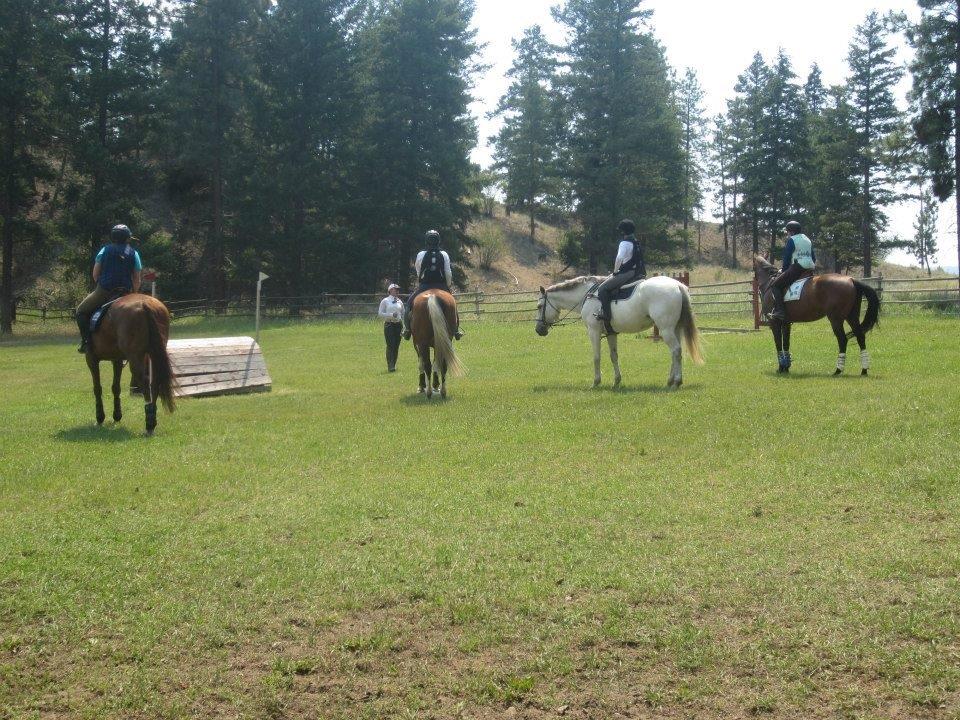 The focus and aim of the program includes:
Design and provide educational programs for adults.

Increase & encourage volunteer involvement and education.

Increase the number of adult rider participants in Eventing.

Offer Mini Seminars and Meet & Greets at some of the Events each year.
This program started in 2013 and we need your ideas and participation to make this work! Any coaches who are interested in being involved and volunteering their time, please let us know.
That great weekend each year, that we can't wait to put on the calendar… A chance to leave the kids and chores at home, and immerse yourself in 3 days of fun, learning, relaxing, socials, potlucks and more. Hanging out with old friends and meeting new ones, while having that get away with our horses.  All levels welcome!! Whether you are just learning about Eventing, or highly competitive and looking for great training opportunities, there's something for everyone!
Camp is open to 19 yrs and over. We apologize for any confusion on age of the Adult Rider Program, we are open to 19 years and over, all skill levels.
Adult Rider Summer Camp July 26-28, 2023
Open to 19 years and over!
Kelowna Riding Club, 3745 Gordon Dr. Kelowna ,BC
Click links below for Registration form and 3 waivers. *note, the registration form says 21 yrs but it's actually 19 yrs! Please ignore the 21!
Frequently Asked Questions